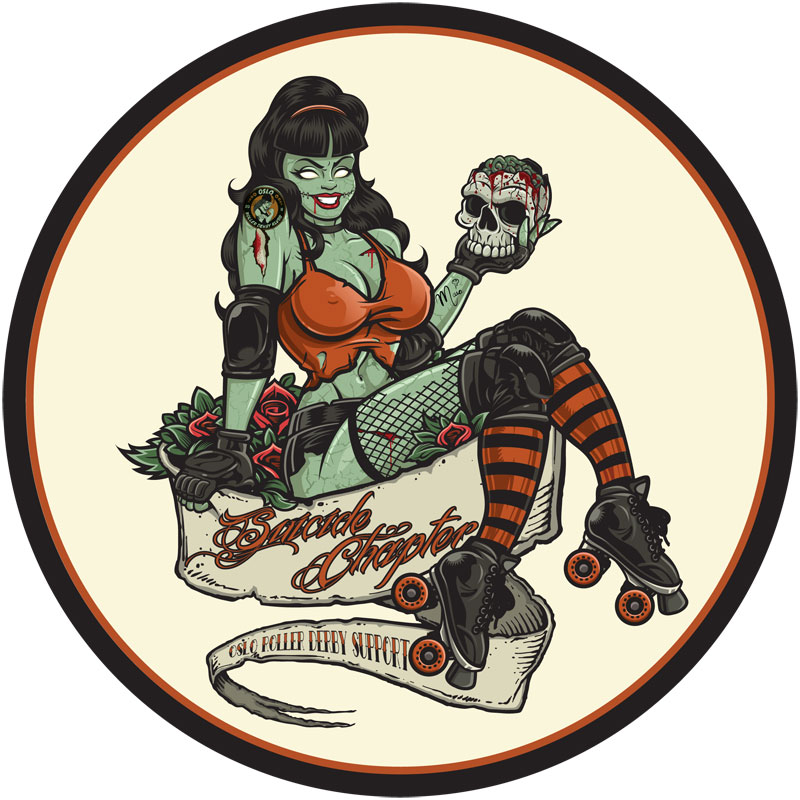 Wow! We did it.
We've actually created a support crew for Oslo Roller Derby. And we've already reached over 120 likes on our Facebook page.

Check it out. And check out the website. Lots of fun stuff to come!
The logo is done by me. And the cleanup work is done by Ravn. Thank you so much!