Tag Archives:
red lipstick
On our way back from the London Edge Fashion Trade Fair I decided to try EVERY single red-looking lipstick in the taxfree shop. And I did… ALL of them!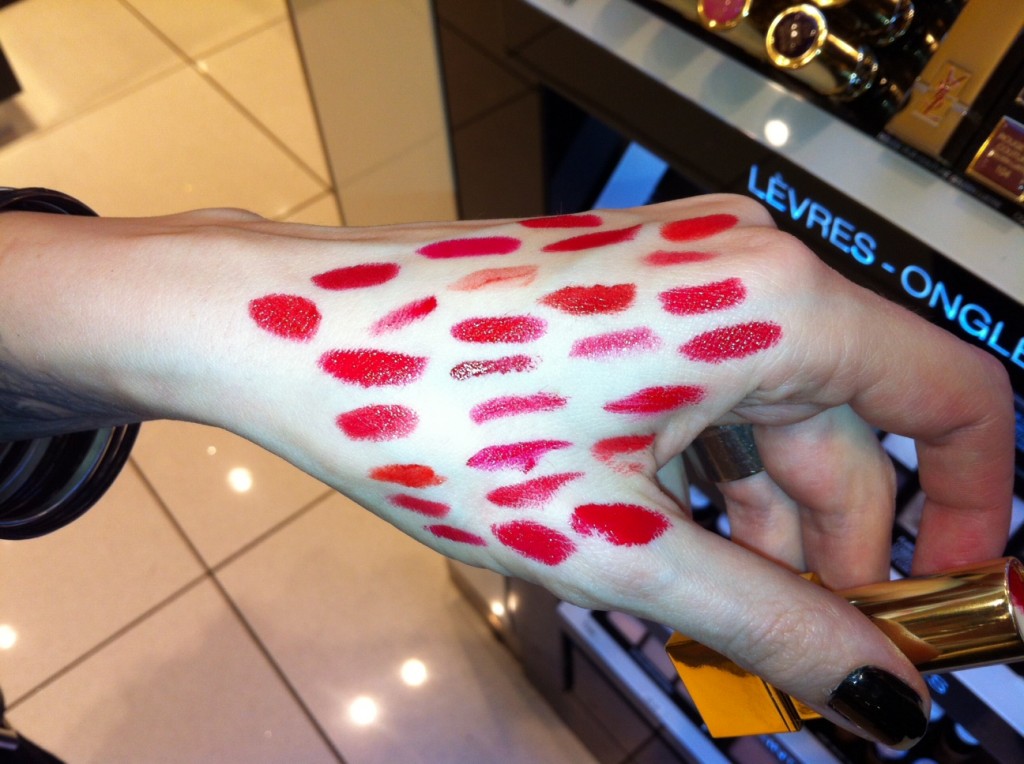 Finding a lipstick that does a better job than MAC Cosmetics' Pro Longwear Lipcreme Prolong turned out to be a difficult quest. I'm looking for a lipstick that stays in place, doesn't smudge, doesn't bleed, has a matte finish and looks and feels smooth even after a couple of hours.  MAC's Prolong stays on forever and ever, doesn't bleed and is perfect against my very light skin.
After working my way through every last shade of red at Heathrow Airport – I ended up buying these three:
Lancôme Rouge In Love Rouge Saint Honoré 181N
Yves Saint Laurent Rouge Volupté 17 Rouge Muse
Yves Saint Laurent Rouge Pur Couture The Mats 203 Rouge Rock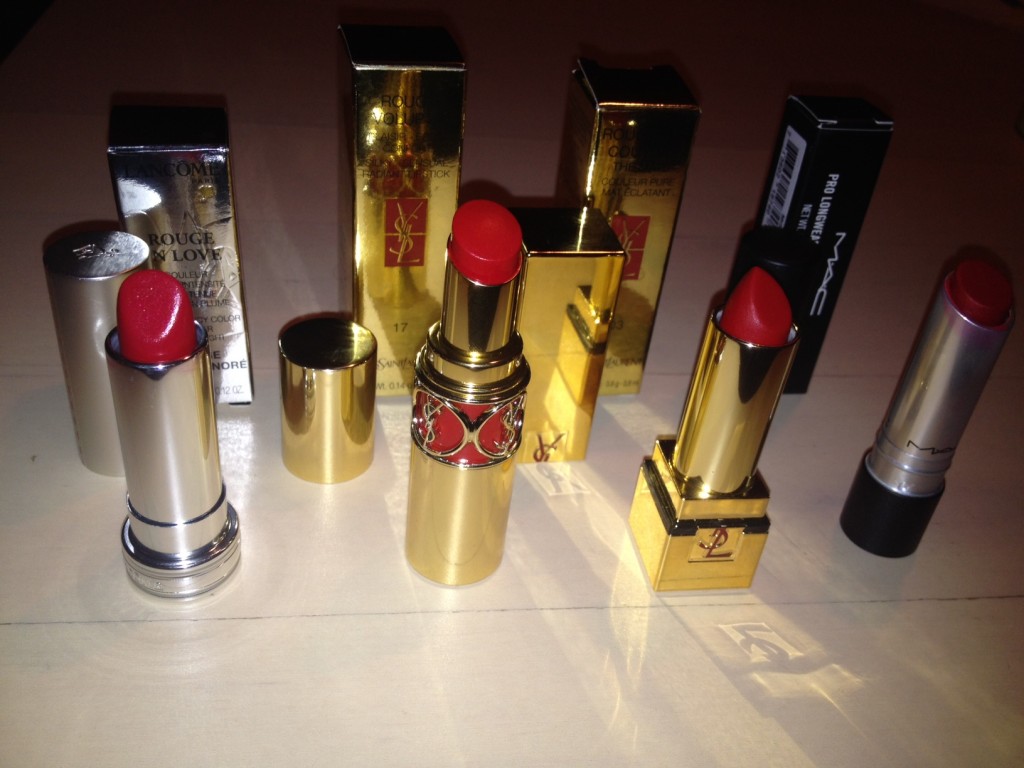 During the past 24 hours I have tried on the new lipsticks. Lancôme's lipstick started bleeding fairly quick in addition to being much lighter on the lips than I anticipated. YSL's Rouge Volupté smudges easily and is too shiny and greasy for my taste. The last one, YSL's Rouge Pur Couture is the best of the three – with a matter finish. But still – MAC's Pro Longwear Lipcreme Prolong is the far better one.
Does anybody know where my perfect firetruck red lipstick is hiding? Please help me! And believe me – I've exhausted the following brands, so there's no point in recommending them to me: Yves Saint Laurent, Lancôme, IsaDora, Estee Lauder, Guerlain, Helena Rubenstein, Bobbi Brown, Chanel, Christian Dior, Clinique, Elizabeth Arden, Giorgio Armani, Sisley, L'Oreal, Maybelline, Max Factor, Nina Ricci, GloMinerals.