Yesterday was the Perfect celebration of Halloween. With my best friends!
This is the jack o' lantern I made yesterday. It shows, if you haven't guessed it already, the mask of Michael Myers, the perfect horror movie monster ever (!). I'm quite pleased with the carving.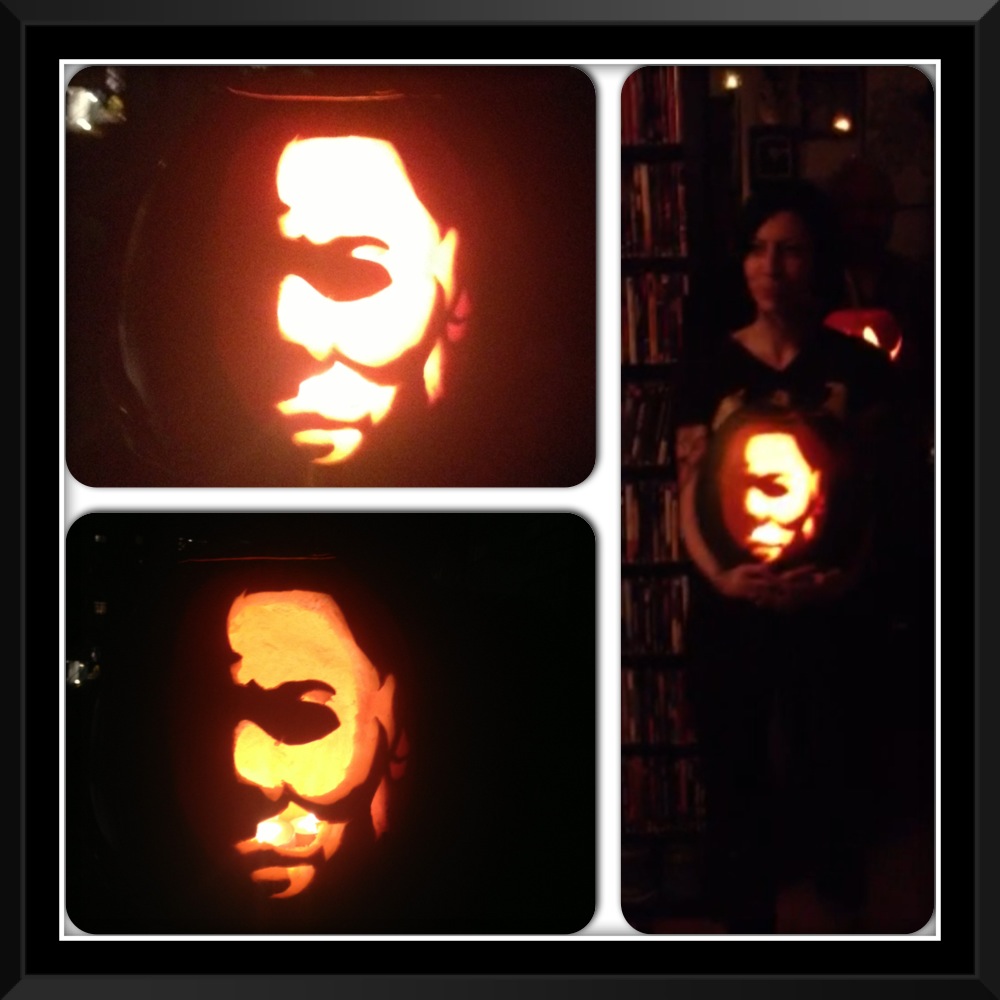 Fun fact: The mask used in John Carpenter's Halloween (1978) was actually a Captain Kirk (William Shatner's character in Star Trek) mask turned inside out.
Here's a movie of all our jack o' lanterns.
This year we watched the following movies:
Halloween (1978, Dir: John Carpenter)
Halloween II (1981, Dir: Rick Rosenthal)
Trick 'R Treat (2007, Dir: Michael Dougherty)
Halloween (2007, Dir: Rob Zombie)
Halloween II (2009, Dir: Rob Zombie)
I LOVE Halloween!