is this really cute and feisty girl from London. She makes the most beautiful and kewl alternative jewellery – all by herself! If you want nipple covers, posture collars, chokers, bangles, necklaces, ties or earrings she can make them. And you'll look damn good and get lots of attention when you go out.
Like the large spike choker, here on Norwegian popstarlet Alexandra Joner from a Vogue shoot.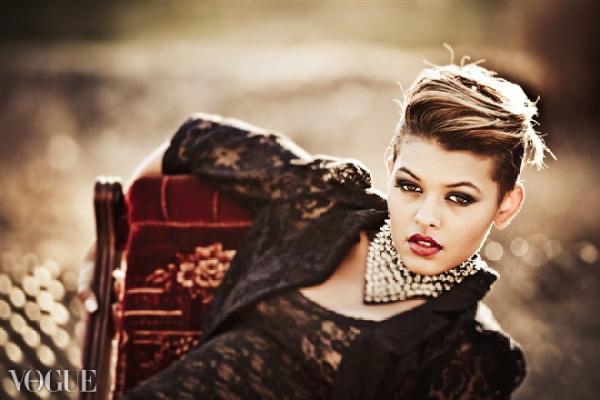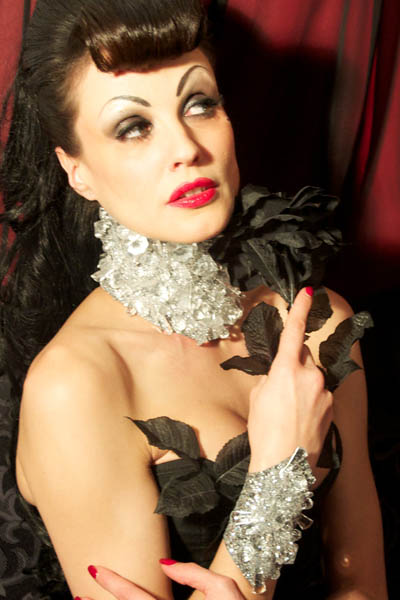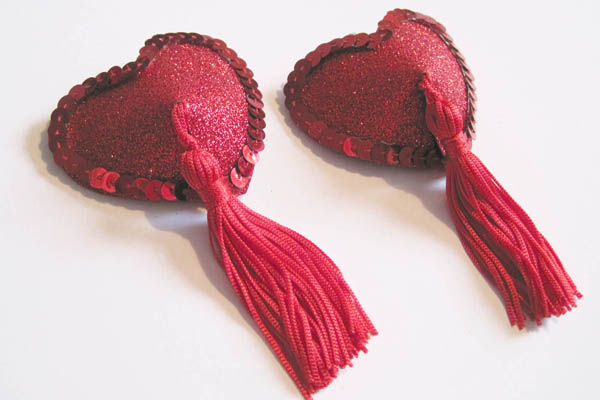 Here's a picture of me from the Costume Awards 2012, with a crystal bangle from Prong Jewellery, a taxidermy raccoon skull, bodyshaper from Rago and leggings from Charles of London – everything bought at Manillusion, of course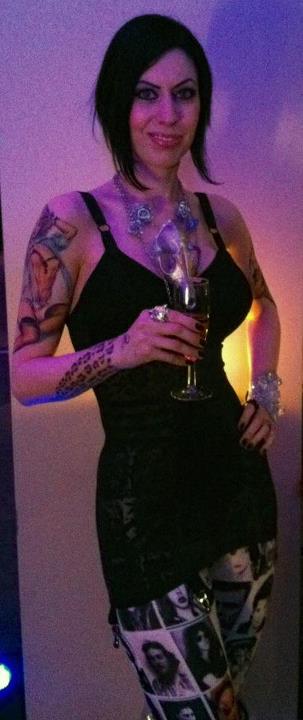 On our trip to London Edge earlier this week, we met Claire and ordered a bunch of new stuff for Manillusion. And she gave me the most awesome eyepatch! Can't wait to use it!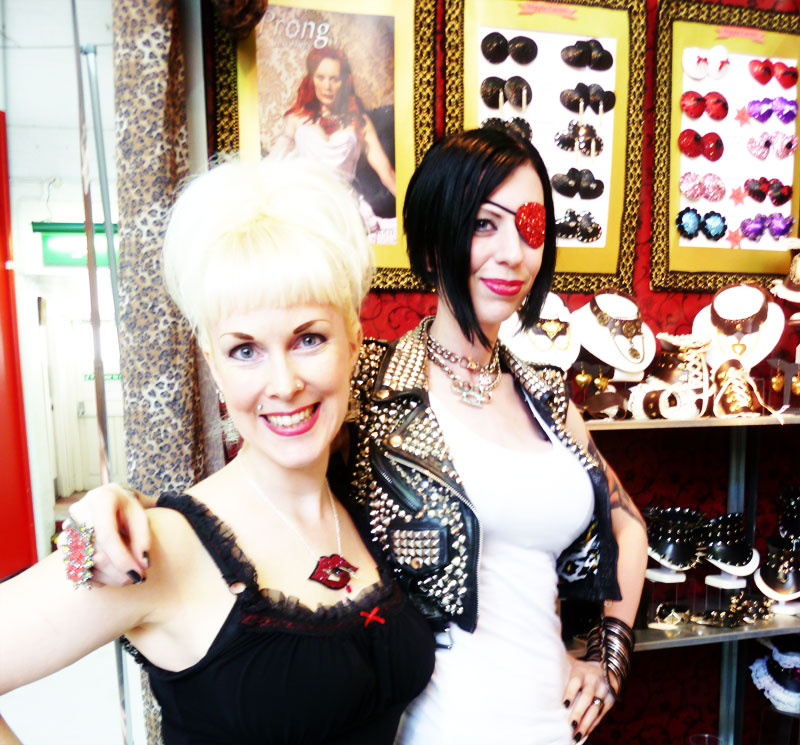 Check out her site here or visit me at Manillusion to check out our selection of Prong Jewellery.