Yesterday, I went to the TagOslo launch party at a beautiful little shop in Skovveien, called MagMaLou. Chocolate dipped strawberries and bubbly made sure everybody had a good time.

I went there together with my hubby Knut, my boss – Lise, Rockabully-Tonje and Mette. Here we are at the photo wall (Knut lost and had to take the picture).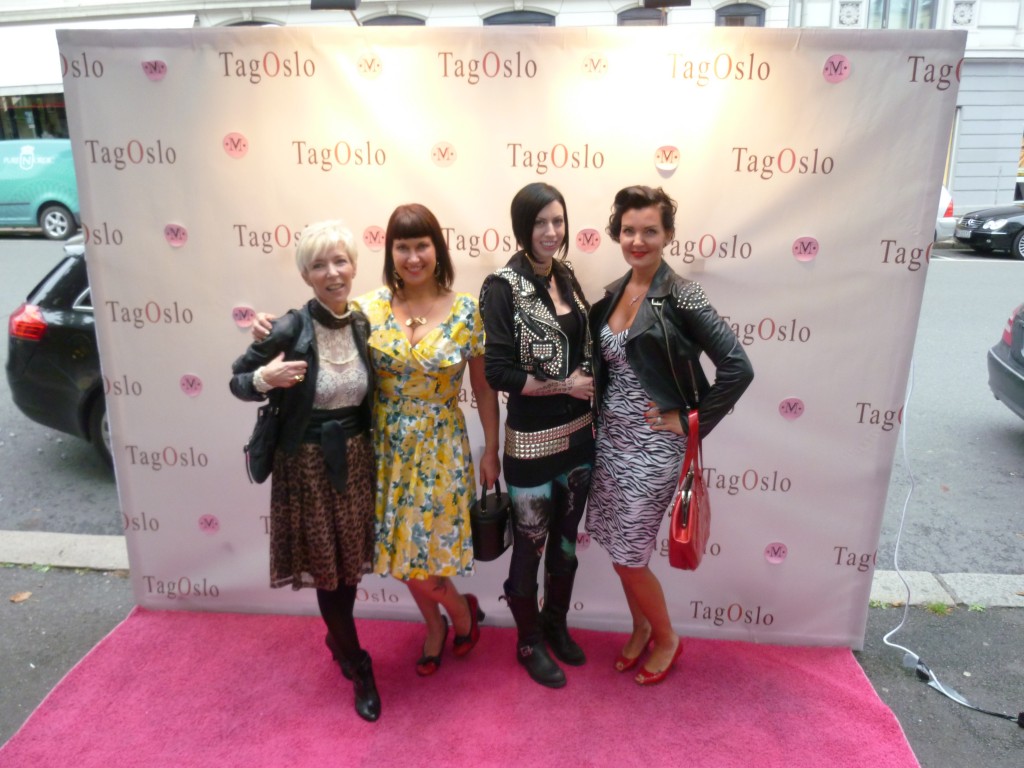 TagOslo is the new Norwegian shoe brand I blogged about last week. And my shop, Manillusion, is getting some awesome shoes and boots in a couple of weeks! Yay! And we had to order two new models yesterday. They're just so damn goodlooking and the leather is in excellent quality.
A bunch of Norwegian celebs aslo went to the launch yesterday, like actress Pia Tjelta, popstarlet Tone Damli Aaberge, singer and designer Mira Craig, actor Henrik Thodesen and his girlfriend Charlotte Thorstvedt.
Good luck, TagOslo. I think you've already made a lot of new customers. And more to come! Btw – I really want the light green boots from the Spring collection!

Before we went home, we had a drink at Monarkiet, which is about 200m from Manillusion. And I got hungry, so we stopped by Illegal Burger before we went to bed. That is, by far, the best burger in town!
Check out Rockabully or Manillusion blog for more pictures.