In addition to my endless quest for the perfect red lipstick, I also have a quest for the perfect foundation. I am, if you've seen me, really light and fair skinned, and I have yet to find a makeup brand that is capable of creating a shade that fits my skin. And, as I stated with the lipsticks, I have tried them ALL! Or at least I thought so..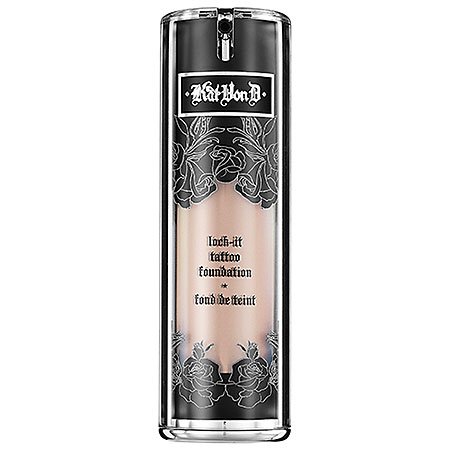 I'm pacing back an forth in front of my mailbox these days, waiting for a new foundation. It's actually from the superstar tattoo artist Kat Von D. She has created her own brand, Kat Von D Cosmetics, and I'm really eager to find out if she's been able to make something that matches my skintone and gives me enough coverage.
So I have ordered the Kat Von D Lock-It Tattoo Foundation. It states that is able to cover tattoos as well. So I guess the coverage-part should be well (haha) covered.

Anyone out there that has tried it? I'm really curious. I will give you guys my verdict when I receive it. Come on, Mr. Mailman! BRING IT!